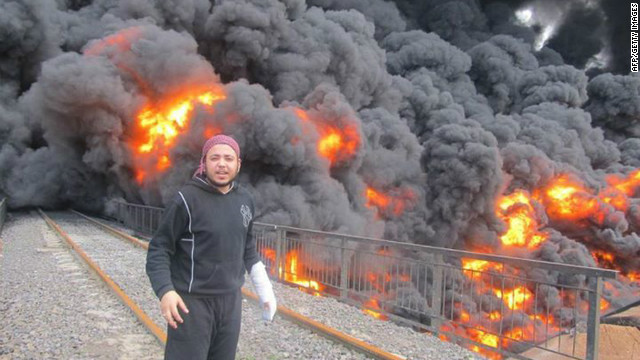 On Thursday, Syria's government controlled media stated that CNN journalists either took part in, or at least helped rebels blow up an oil pipeline near Homs. Anchors on one TV station stated that there is "conclusive evidence of the involvement of CNN and the American journalists who were present there in the detonation of the oil pipelines in Homs".
SANA, the Syrian state TV channel, added on Friday that CNN footage "revealed that the camera operators were CNN correspondents who entered Syria illegally through the Lebanese borders and seemed to have coordinated with the saboteurs to film a video of the attack and send it to their channel." And said that CNN's stated that the "Syrian army was behind the attack to deflect suspicion of any coordination, if not to say involvement, with the terrorist saboteurs."
The executive vice president and managing director of CNN International, Tony Maddox,
called the assertions "ridiculous"
. Adding, "We stand firmly behind our excellent reporting on Syria. It is a pity that its citizens did not get to see this important documentary without these ridiculous interventions."
Syria has repeatedly in the past stated that outside sources have been causing and spurring on the rebellion, which started over a year ago. Since that time the government has taken total control of their media outlets, and blocked foreign ones from entering the country. As al-Qaeda is known to be aiding some of the rebels, it is hard to entirely discount the Syrian government's accusations of outside sources being involved.
To date between 12,000 and 15,000 have been killed in Syria over the past year.